Streamline Your Mission-Critical AR Processes with Our End-to-End Solution
Unanet Pay is now AR Automation — a powerful integrated platform that automates the end-to-end accounts receivable process, eliminating manual processes, errors, risk of check fraud, and delayed or missing payments. With AR Automation, you can streamline your operations, increase efficiency, get paid faster, and focus on what really matters — growing your business.
Schedule a 1:1 to Learn More.
Key Benefits of AR Automation
Improve Operational Efficiency
Fewer time-consuming manual processes

Secure and automated digital invoicing & payments

Improved accuracy of mission-critical financial transactions

Enhanced visibility to collections initiatives
Increased cash flow

Faster invoice-to-cash cycle

Better insights to act faster on business decisions

Improved customer satisfaction with new digital payment options
Is it Time to Rethink your Accounts Receivable Processes?
Finance teams can spend countless hours manually delivering and tracking invoices, managing collections, and accepting and reconciling customer payments. Billing errors and costly rework, manual invoicing and disparate payment processing workflows introduces a lack of control and undue risk to your cash flow.
40%+
of all B2B payments are still made via check
– Bain Consulting
47%
of suppliers have issues anticipating when payments will arrive
– PYMNTS.com
96%
of CFOs say they believe optimized A/R and A/P processes are highly important to maintaining healthy balance sheets
– PYMNTS.com
71%
of CFOs have accelerated payments digitization efforts since March 2020
– PYMNTS.com

The Unanet Advantage
Automated AR processes from a secure, single source of truth
Unanet's AR Automation product facilitates cash flow, ensuring that payments are received on time and reconciled accurately. Seamlessly integrated into your Unanet AE ERP platform, it ensures your business gains the control, visibility, and invoice-to-cash speed necessary to power business growth
Native to ERP

Digital invoice delivery & tracking

Automated reminders

Dynamic early-pay discounting

Payor portal with optional stored profiles

Card & ACH payments

Collections dashboard

Automated payment posting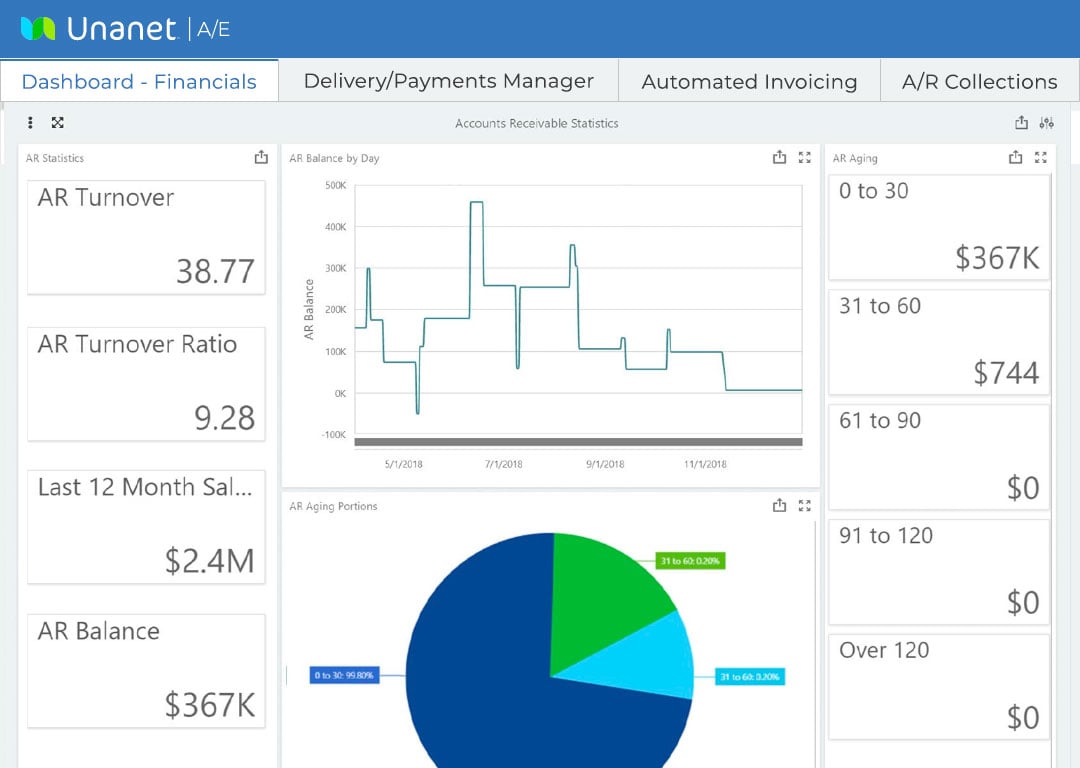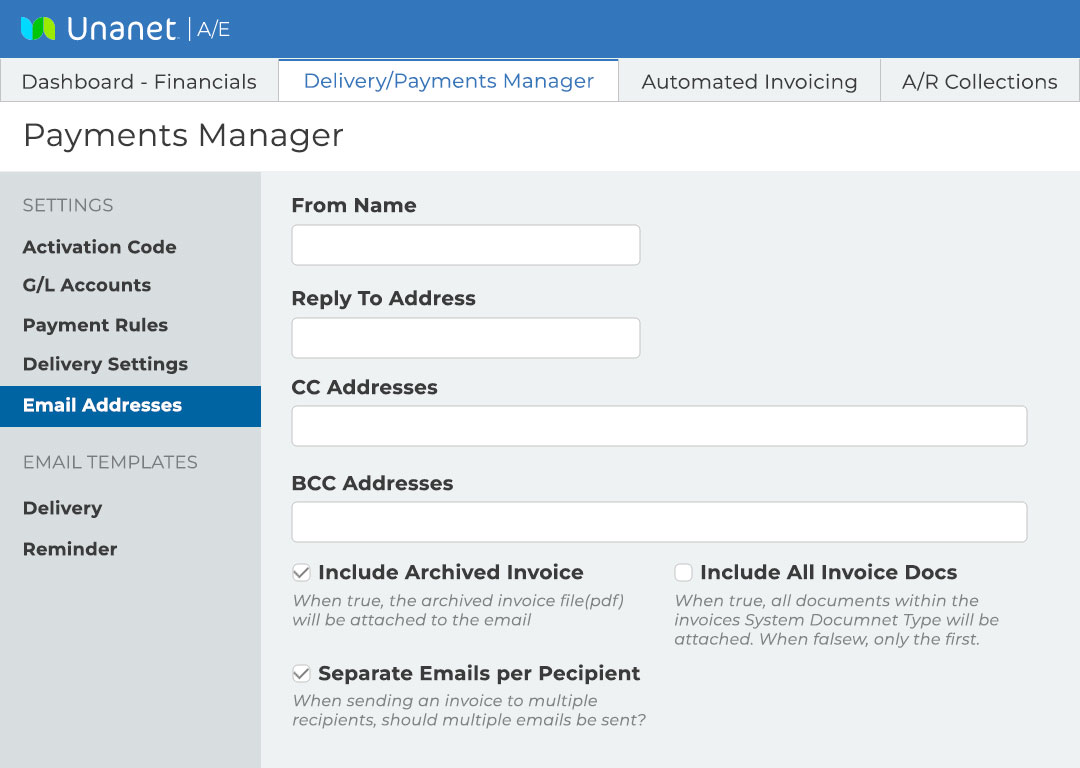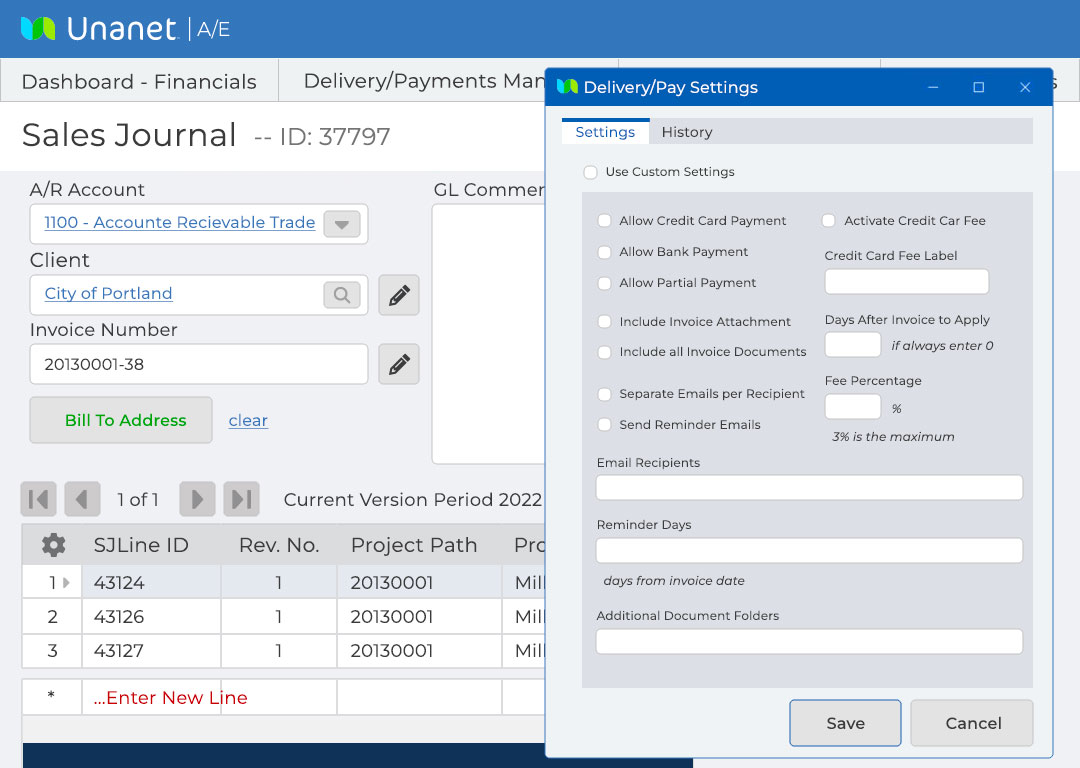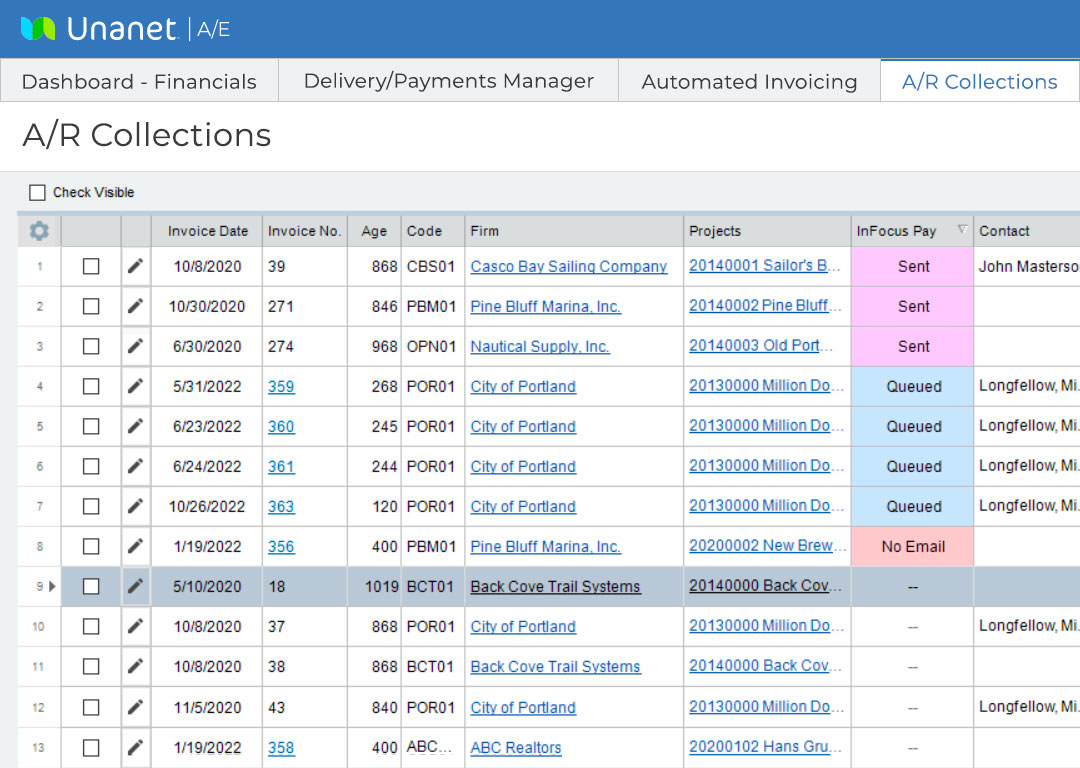 Get more with Unanet AR Automation
90%
reduction in 90+ day receivables
100+
hours saved annually by project managers